Posts for: April, 2019
By North Park Family Dental
April 20, 2019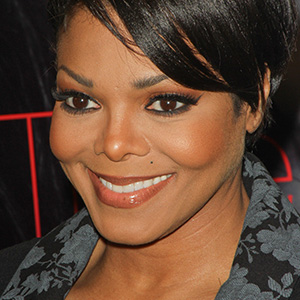 Multi-platinum recording artist Janet Jackson has long been known for her dazzling smile. And yet, Jackson admitted to InStyle Magazine that her trademark smile was once a major source of insecurity. The entertainer said, "To me, I looked like the Joker!" It was only after age 30 that the pop icon came to accept her unique look.
Jackson is not alone. A study commissioned by the American Association of Orthodontists found that more than one third of U.S. adults are dissatisfied with their smile. But there's good news—modern dentistry can correct many flaws that can keep you from loving your smile, whether you're unhappy with the color, size, or shape of your teeth. Here are some popular treatments:
Professional teeth whitening: Sometimes a professional teeth whitening will give you the boost you need. In-office whitening can dramatically brighten your smile in just one visit.
Tooth-colored fillings: If you have silver-colored fillings on teeth that show when you smile, consider replacing them with unnoticeable tooth-colored fillings.
Dental bonding: If you have chipped, cracked, or misshapen teeth, cosmetic bonding may be the fix you're looking for. In this procedure, tooth colored material is applied to the tooth's surface, sculpted into the desired shape, hardened with a special light, and polished for a smooth finish.
Porcelain veneers: Dental veneers provide a natural-looking, long-lasting solution to many dental problems. These very thin shells fit over your teeth, essentially replacing your tooth enamel to give you the smile you desire.
Replacement teeth: Is a missing tooth affecting your self-confidence? There are several options for replacing missing teeth, from a removable partial denture to a traditional fixed bridge to a state-of-the-art implant-supported replacement tooth. Removable partial dentures are an inexpensive way to replace one or more missing teeth, but they are less stable than non-removable options. Dental bridges, as the name implies, span the gap where a tooth is missing by attaching an artificial tooth to the teeth on either side of the space. In this procedure, the teeth on both sides of the gap must be filed down in order to support the bridgework. Dental implants, considered the gold standard in tooth replacement technology, anchor long-lasting, lifelike replacements that function like natural teeth.
After coming to embrace her smile, Jackson asserted, "Beautiful comes in all shapes, sizes, and colors." If you don't feel that your smile expresses the beauty you have inside, call our office to schedule a consultation. It's possible to love your smile. We can help.
For more information, read Dear Doctor magazine article "How Your Dentist Can Help You Look Younger."
By North Park Family Dental
April 10, 2019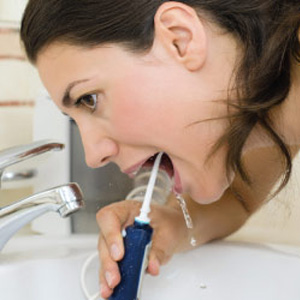 Though you don't like to admit it, you don't floss very often. Oh sure, you know it's important to remove the film of bacteria and food particles called plaque that builds up between and on your teeth. And you know you should do it every day.
It's just that, well… you're not very good at using dental floss.
While it's effective, dental floss takes some technique to hold it with your fingers and work it between your teeth. It can be hard for people to get the hang of it — and some aren't physically able or have obstacles like braces that make it harder.
There is a solution: an oral irrigator. Available for home use for decades, these devices deliver pulsating water at high pressure through a handheld device that looks like a power toothbrush. The water flows through a special tip to loosen and flush out plaque from between teeth.
You may have encountered oral irrigation during dental visits. They're a regular part of dental cleanings especially for treatment of periodontal (gum) disease. Because gum tissue weakened by disease may gradually separate from the teeth, large voids or gaps called periodontal pockets can form. These pockets can become further infected and accumulate plaque and calculus (hardened plaque deposits) that can also extend to the roots. Oral irrigation is a way to remove much of the plaque from these hard to reach places.
Oral irrigators have also proven effective for orthodontic patients whose brace hardware inhibits regular dental floss. A 2008 study, for example, found orthodontic patients were able to remove five times as much plaque with an oral irrigator as those who used only a manual toothbrush.
If you're simply looking for an effective alternative to dental floss, an oral irrigator is a good choice. We can help choose the right model for you and give you tips on using it. Your goal is the same as if you were using dental floss — remove the plaque between your teeth to keep disease at bay and your smile healthy.
If you would like more information on flossing options, please contact us or schedule an appointment for a consultation. You can also learn more about this topic by reading the Dear Doctor magazine article "Cleaning Between Your Teeth."