Our Grand Rapids Dental Staff - North Park Family Dental
For over 50 years this office space on the corner of North Park Street and Monroe Avenue has been occupied by a dentist. Dr. Robert Dame purchased the practice in October of 1994. A lot has changed in dentistry over those 50 years but our commitment to our patients and the community in which we practice has not.
North Park Family Dental exists to meet the oral health needs of our patients. We very much consider this a privilege and one that we do not take for granted.
I hope you'll check out the rest of our site, especially our staff page. They are North Park Family Dental's greatest asset. I am very blessed to be able to work with such a wonderful group of people who truly care about our patients as individuals.
If what you see here looks like the kind of office you'd like to be a part of, give us a call and schedule an appointment. If you do I'll make you three promises:
We will always do our best to welcome you and treat you as we would a guest in our home.
We will always give you an open, honest assessment of your oral health.
You will never be pressured into receiving any treatment that you do not want.
I would like to thank you for taking the time to visit our site. It is our hope that it will give you a taste of what our office is like.
All of us at North Park Family Dental look forward to meeting you very soon!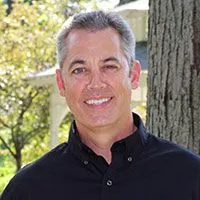 Robert S. Dame, DDS
Dentist Grand Rapids, MI
I would love for the opportunity to take care of you and your family. We look forward to meeting with you soon! – Dr. Dame
Dr. Rob Dame was born and raised in Comstock Park and received his Bachelor's degree from Calvin College and his Doctor of Dental Surgery degree from the University of Michigan in 1992.

Dr. Dame holds memberships in the American & Michigan Dental Associations and the West Michigan District Dental Society. He is also a member of the Academy of General Dentistry, American Academy of Cosmetic Dentists and the International Association for Orthodontics. He has been selected one of West Michigan's Top Dentists and one of America's Top Dentists for many years.

Dr. Dame enjoys all types of sports, working with and counseling teens and spending time with his wife and children at their cottage in Silver Lake. Dr. Dame feels so blessed to be able to work in a profession that can truly make a difference in people's lives. He has gone on many mission trips to help those in need. These mission trips have taken him to Brazil, India, Laos and Thailand.
---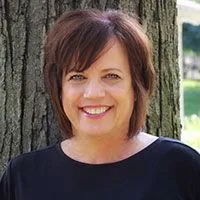 Geri
Dental Assistant
A desire to learn the latest advancements in dental care and technology are what first attracted Geri to North Park Family Dental. Geri brings more than 20 years experience to her role working side-by-side assisting Dr. Dame with patient care.
Geri is a people person and she loves working with and learning about our patients. She feels the job is very interesting because each patient has different needs and each case is unique. The combination of working so closely with patients, the incredible opportunity to learn and grow makes dental assisting at North Park Family Dental the perfect job for Geri.
Geri enjoys spending time with her family, cooking and Cornerstone basketball.
---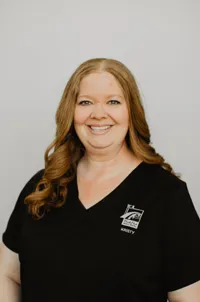 Kristy B.
Administrative Assistant/CDA
Kristy joined North Park Family Dental with over 20 years of dental experience. Belding, Michigan was a great place to grow up, but Kristy has loved living in Grand Rapids since meeting her husband in 2006. She graduated from Grand Rapids Education Center in 1997 as a dental assistant. Although she still loves to sit chair-side on occasion, Kristy found her passion in dentistry to be on the administrative side. Kristy's goal is to hear our patients dental priorities and fulfill them with customized TLC and hopefully a few laughs. She adores her husband Ryan and daughter Reese and enjoys the little things in life the most.
---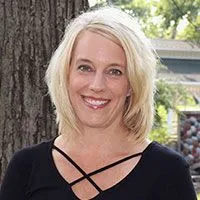 Sue W.
Registered Dental Hygienist
Sue graduated with her Associates Degree in Dental Hygiene from GRCC in 1990 and has been working at North Park Family Dental for over 20 years. She enjoys helping patients and loves working with great co-workers.
Sue and her husband have two grown children. When not working at North Park Family Dental, Sue enjoys spending time with family and friends.
---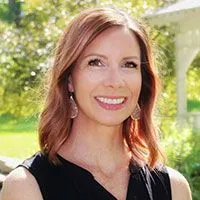 Lindsey S.
Registered Dental Hygienist
Lindsey S. has been a patient at North Park Family Dental since 1990. She was able to come in and observe on her career days in high school which confirmed her passion for dentistry. After attending MSU (Sparty On!) for a time period, she graduated from GRCC in 2005 with her dental hygiene degree. Lindsey was employed by North Park Family Dental that August.
As a Rockford resident, Lindsey and her husband enjoy most outdoor activities such as motorcycling, hiking and skiing. She has two active huskies and a son on-the-move born in August 2014.
---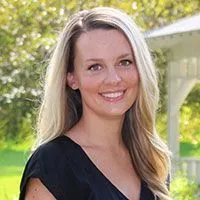 Jenna A.
Registered Dental Hygienist
Jenna is a Registered Dental Hygienist. She joined our team full time in June 2013. She graduated from Hudsonville High School prior to earning her hygiene degree from Grand Rapids Community College. She is excited for the opportunity to share her knowledge with our patients and help to improve and maintain your smile. Jenna got married in 2012 and now has a daughter and a dog that keep her busy. Outside the office Jenna enjoys reading, staying active and spending time with her family and friends.
---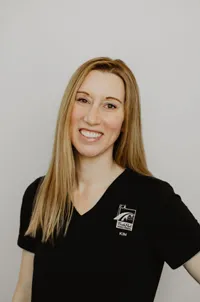 Kim S.
Registered Dental Hygienist
Kim is a Registered Dental Hygienist who has been in the dental profession for 21 years. She grew up on the northeast side of Michigan and obtained her Associate of Applied Science degree in Dental Hygiene from Ferris State University. Her dental knowledge and years of experience have contributed to excellent relationships and patient services. She strives daily to make her patients feel welcomed, comfortable, and well-educated by the end of their appointments.
Outside of the office, Kim likes to camp, hike, go to concerts, and spend time with her husband, three children, and crazy dog.
---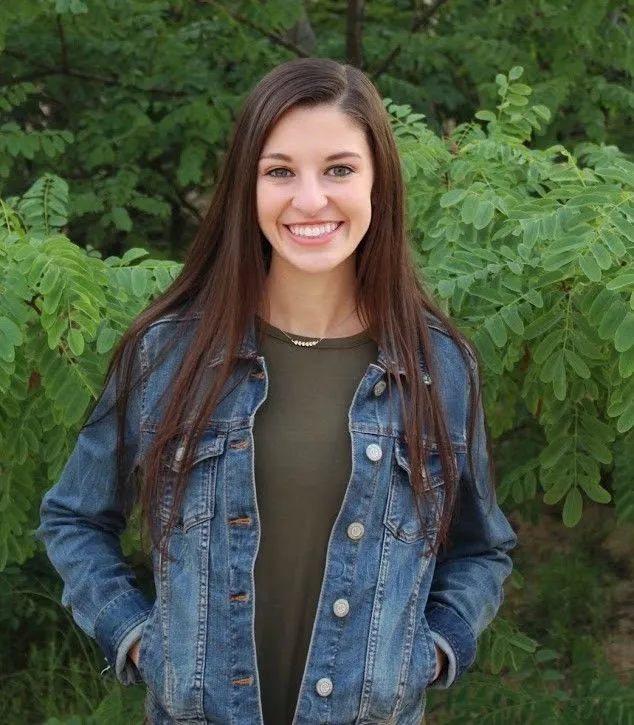 Madisyn D.
Dental Assistant
Madisyn started working at North Park Family Dental as an intern in January of 2018 and has sense fell in love with the dental field. She is now working as Dr. Dame's assistant. Madisyn is currently on the waitlist at Grand Rapids Community College to study Dental Hygiene. She is eager to graduate as an RDH to continue her career.
When she is not working, you will find Madisyn in the kitchen baking, enjoying the outdoors, or spending time with her friends and family.